This was a marketing campaign to promote CompuCom as a leader in Infrastructure Modernization and generate marketing leads. It included of one main piece of gated content, an "Industry Insight" paper which interested parties would receive in exchange for their basic contact info. At this point, they would be in the sales team's nurture stream to be cultivated as potential clients. Other materials consisted of free downloads such as an infographic and modernization checklist, homepage and website promotional graphics, social media ads and promotional and nurture emails.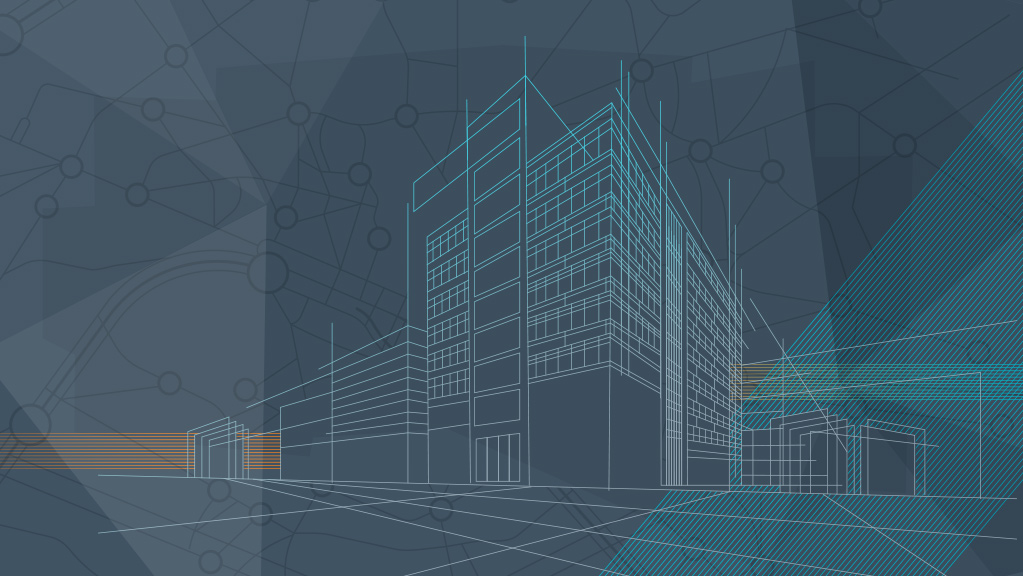 The Industry Insight piece included language such as "infrastructure," "foundation," and "roadmap," which led me to some visual cues like building construction and blueprints, city street maps, and a general techy look and feel. The clean lines and strong, simple color scheme added to the feeling of dependability and a solid foundation. As I knew this theme would run throughout multiple pieces in multiple applications (long-form collateral, small web banners, animation, etc), I developed some basic graphics first and then applied them across all the individual pieces.
Industry Insight
The Industry Insight was an eight page paper full of useful information about current trends in modernization. I used an established template we had as a starting point and adopted it to fit the campaign's look and feel. It was created primarily to be a digital asset and live online, and was set up as an 8.5 x 11 downloadable document ready to be printed on a desktop printer.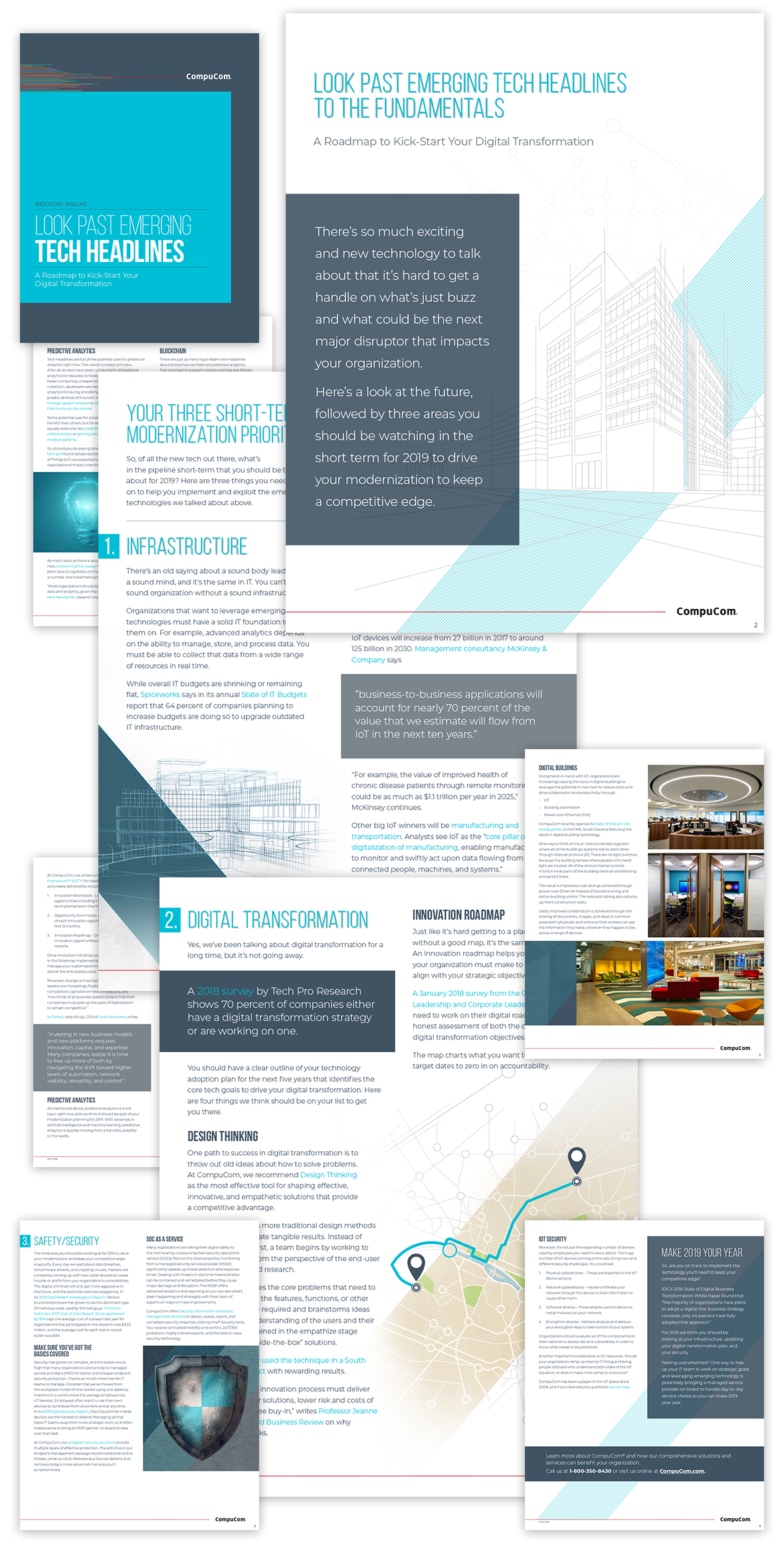 Infographic and Checklist
I developed an infographic comparing modern CIOs with their more traditionally understood roles. There was also a checklist created as a downloadable asset.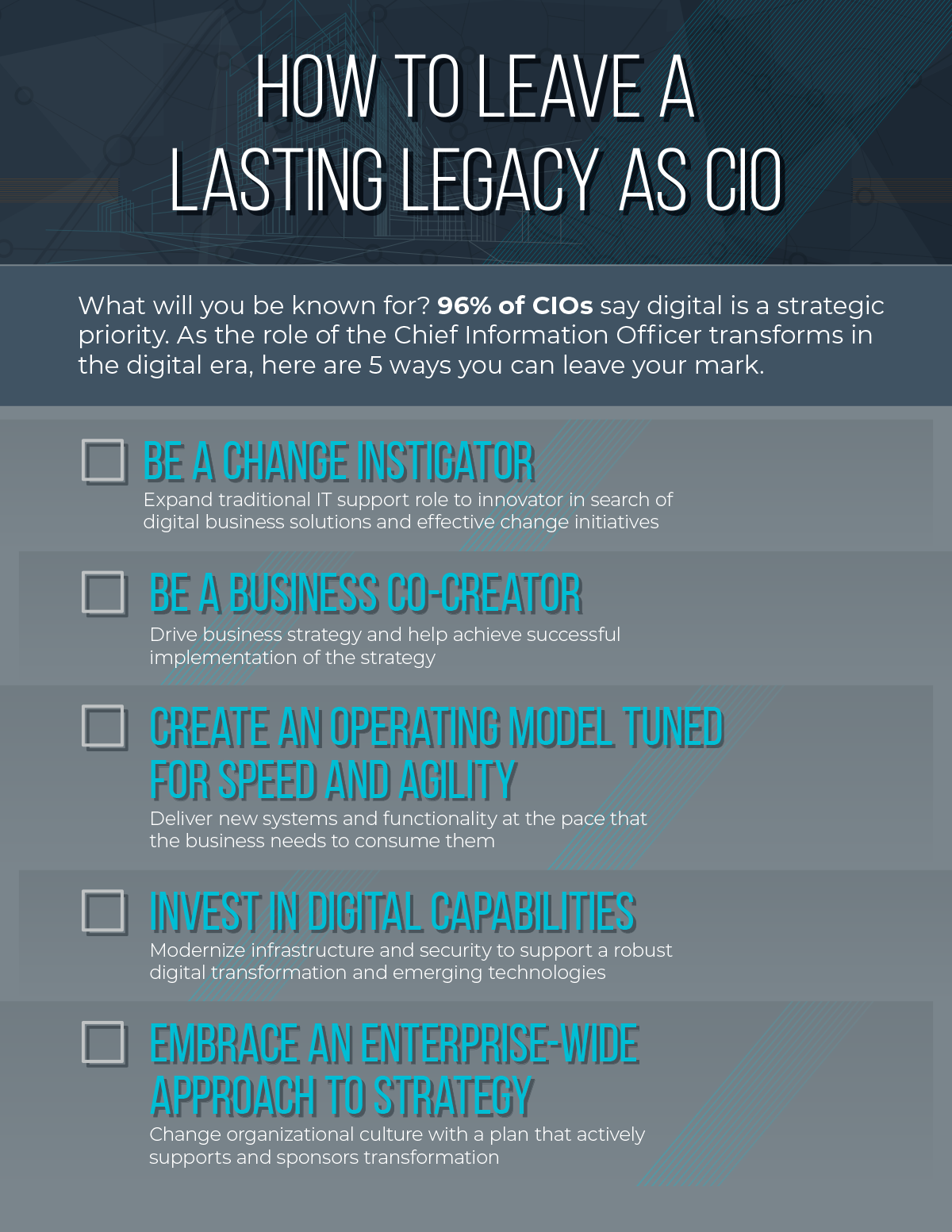 Landing Page
There was a landing page where we drove people from social media, nurture and promotional emails, and our homepage and blog. This was where we collected their information for downloading the main asset, as well as linking them to other relevant resources on our site.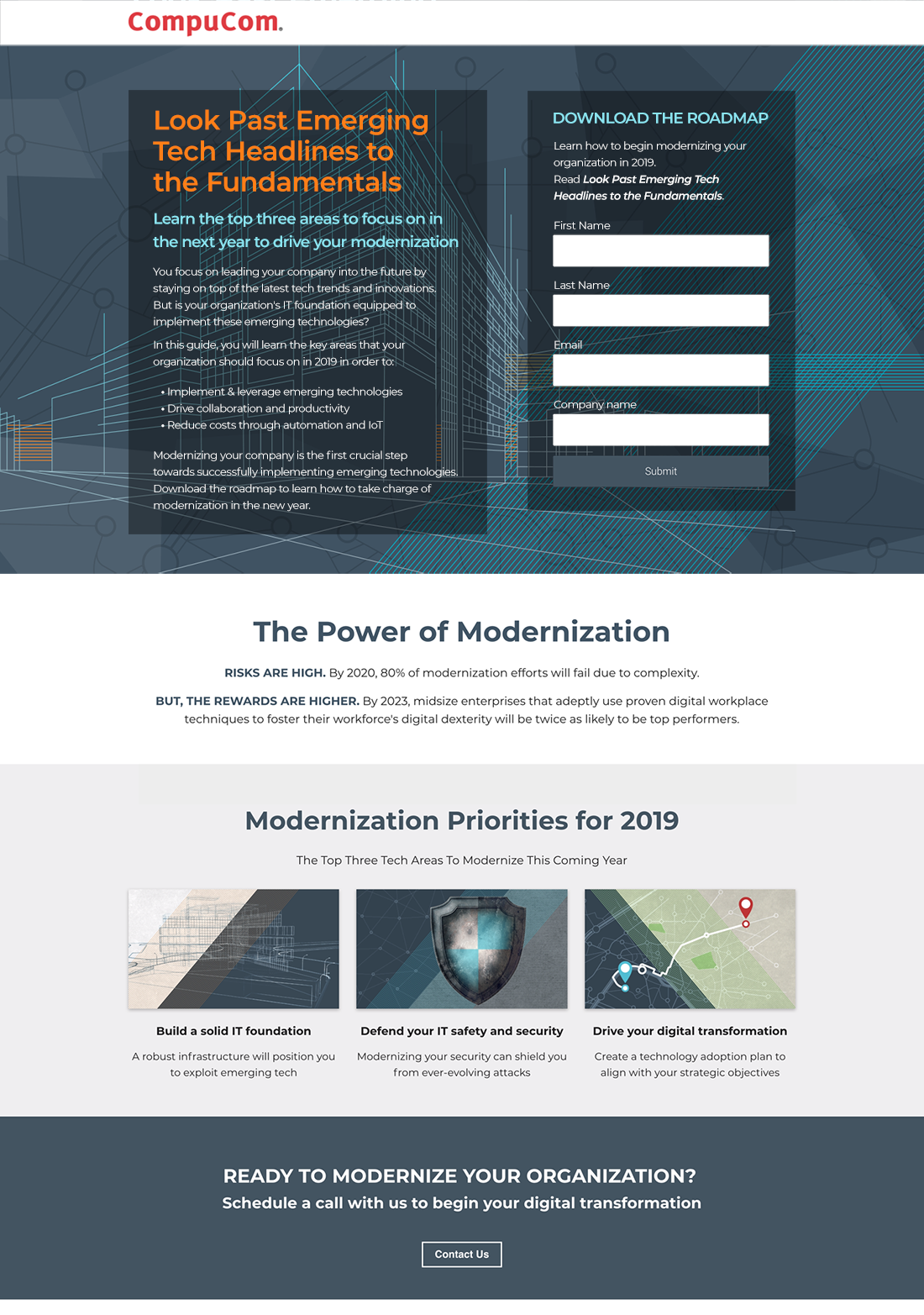 Social Media
For this campaign I created some social media ads to be used primarily on LinkedIn, but also elsewhere on Twitter or Facebook where applicable. These consisted of animated, carousel, and basic static graphic formats.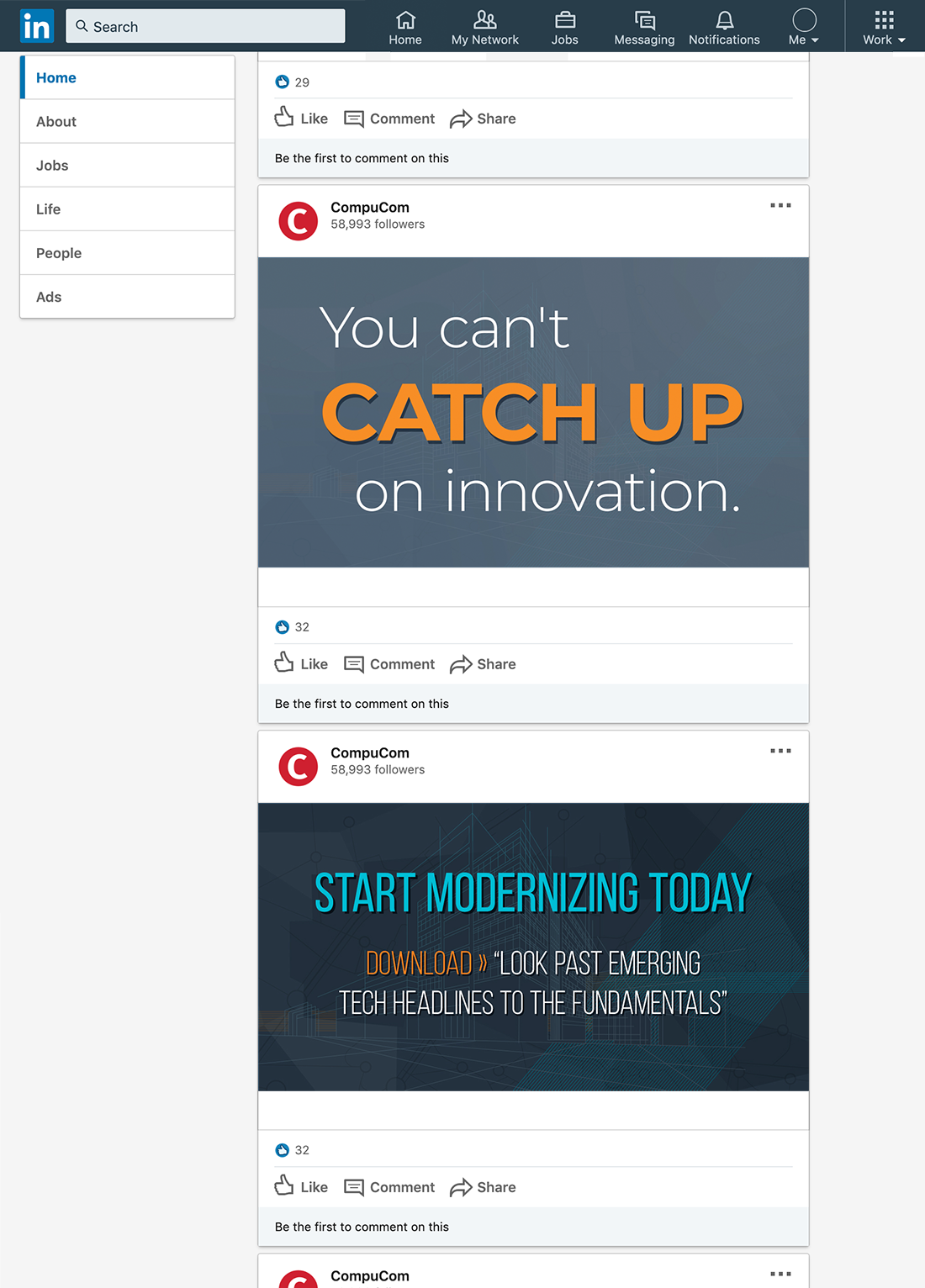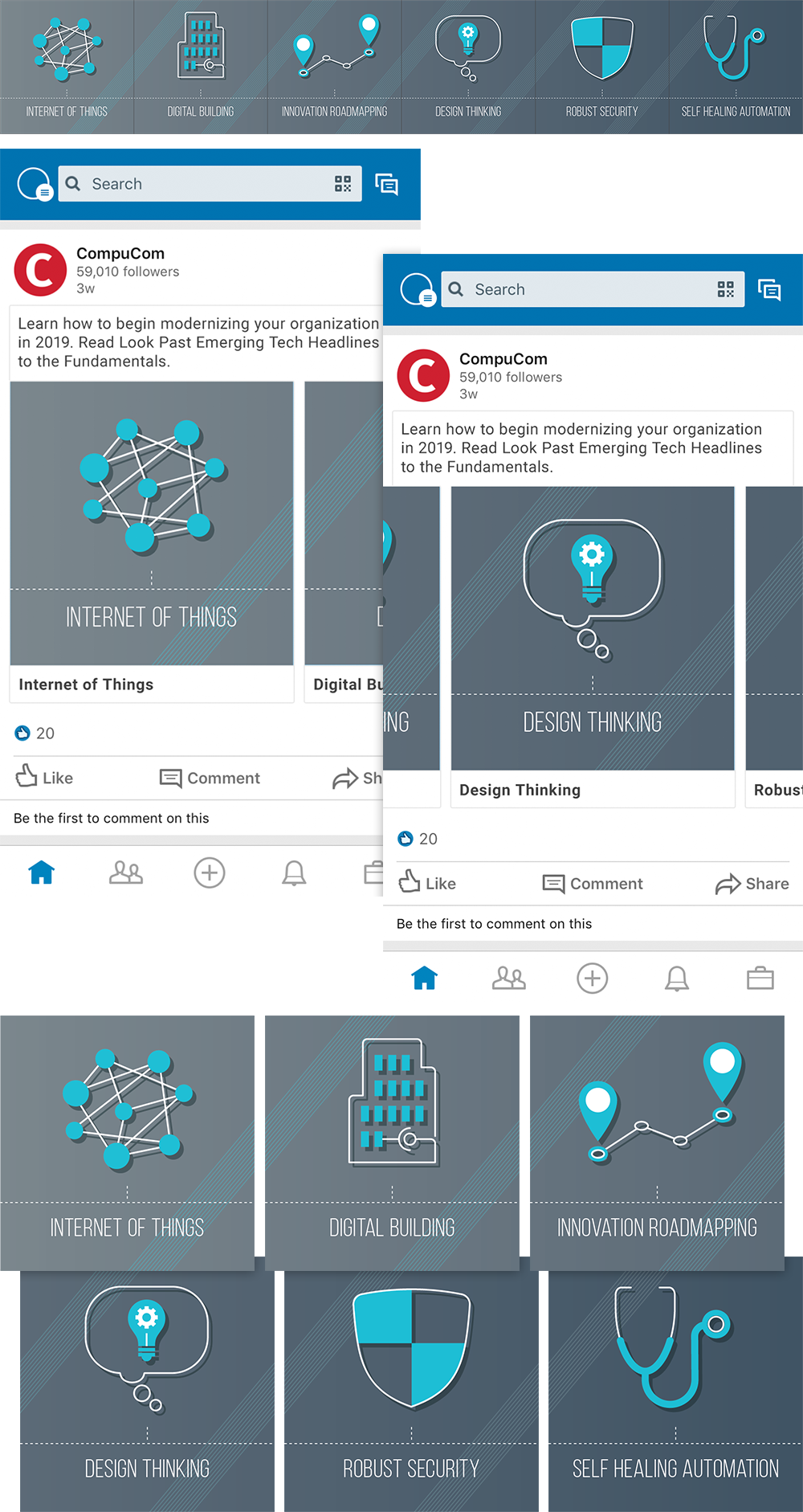 Web Graphics
We promoted the campaign on our site by driving people to the landing page from our homepage and blog, as well as using promotional and nurture emails.