Video
This video was created to be shown at the 2016 Distributech conference where Duke Energy was a leading partner, and subsequently displayed online on Duke Energy's social media channels and video library. We worked with a video house in Charlotte called Spiracle Media; they helped us storyboard our ideas, and I functioned as the art director for the video production. I was also on location as the art director for the video shoot and simultaneous photo shoot at Duke Energy's microgrid location in Mt. Holly, N.C.
The internal client did the voiceover work and worked closely with us on the storyboarding. Once we knew what the goal of the project was, we laid out a shot list for the video crew. We also hired a photographer to work at the same time as the video shoot, since access to the area is somewhat limited. The photography was to be used specifically in materials for this conference, but we also planned to use it moving forward for other microgrid related projects.
8-Page Event Booklet
This booklet was handed out at the conference to showcase what Duke Energy is doing at its research facility in Mt. Holly, N.C. We visited the facility and conducted a photo shoot of the workers and research space, to be included in this piece.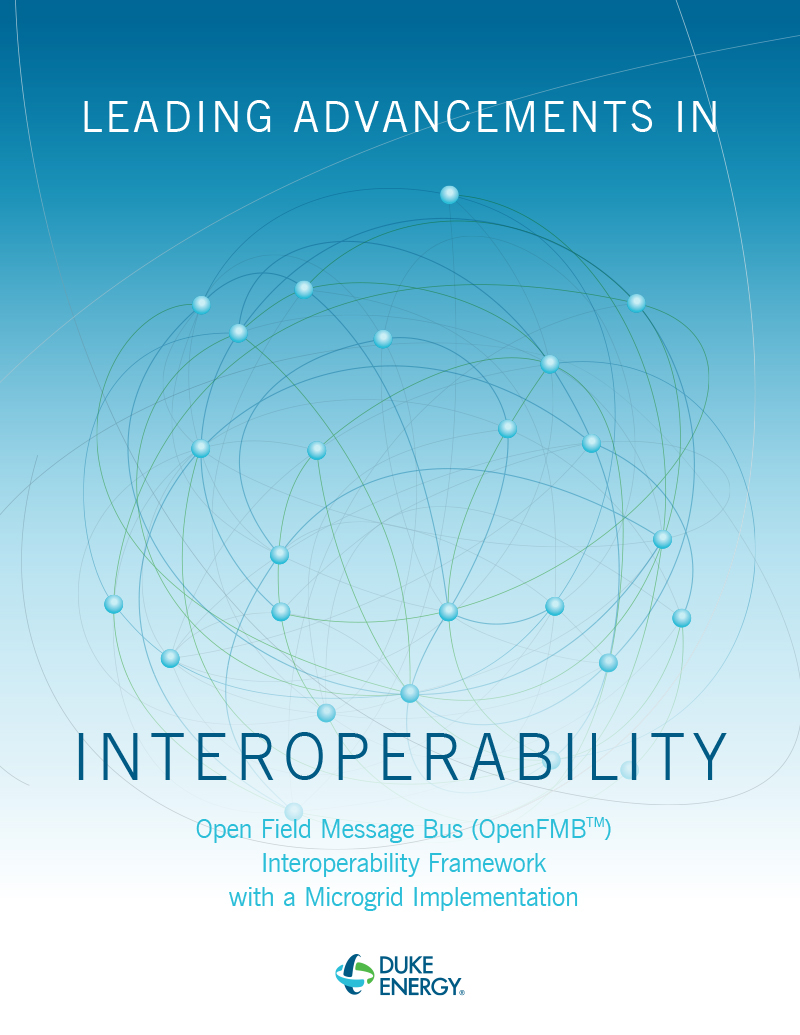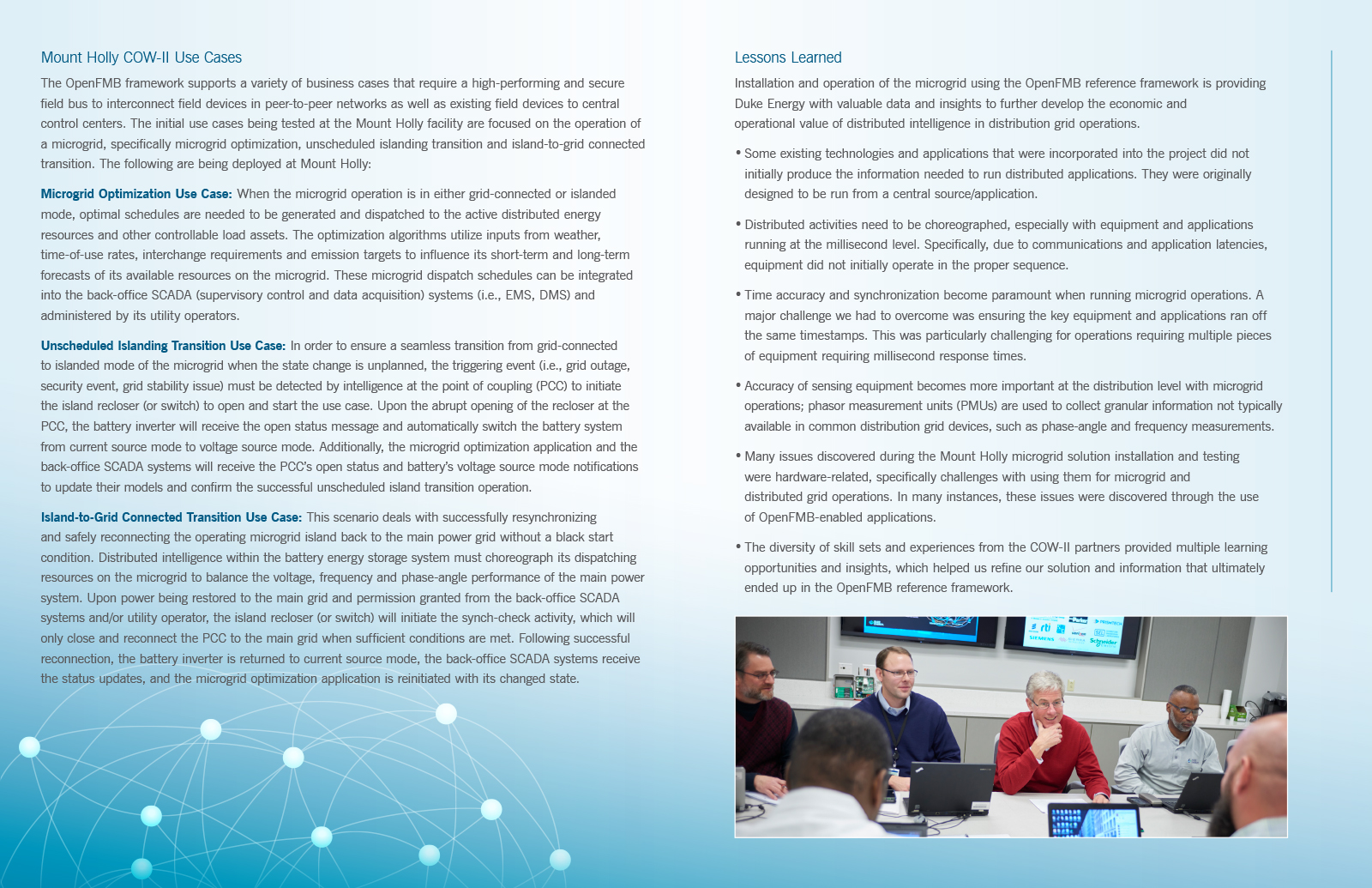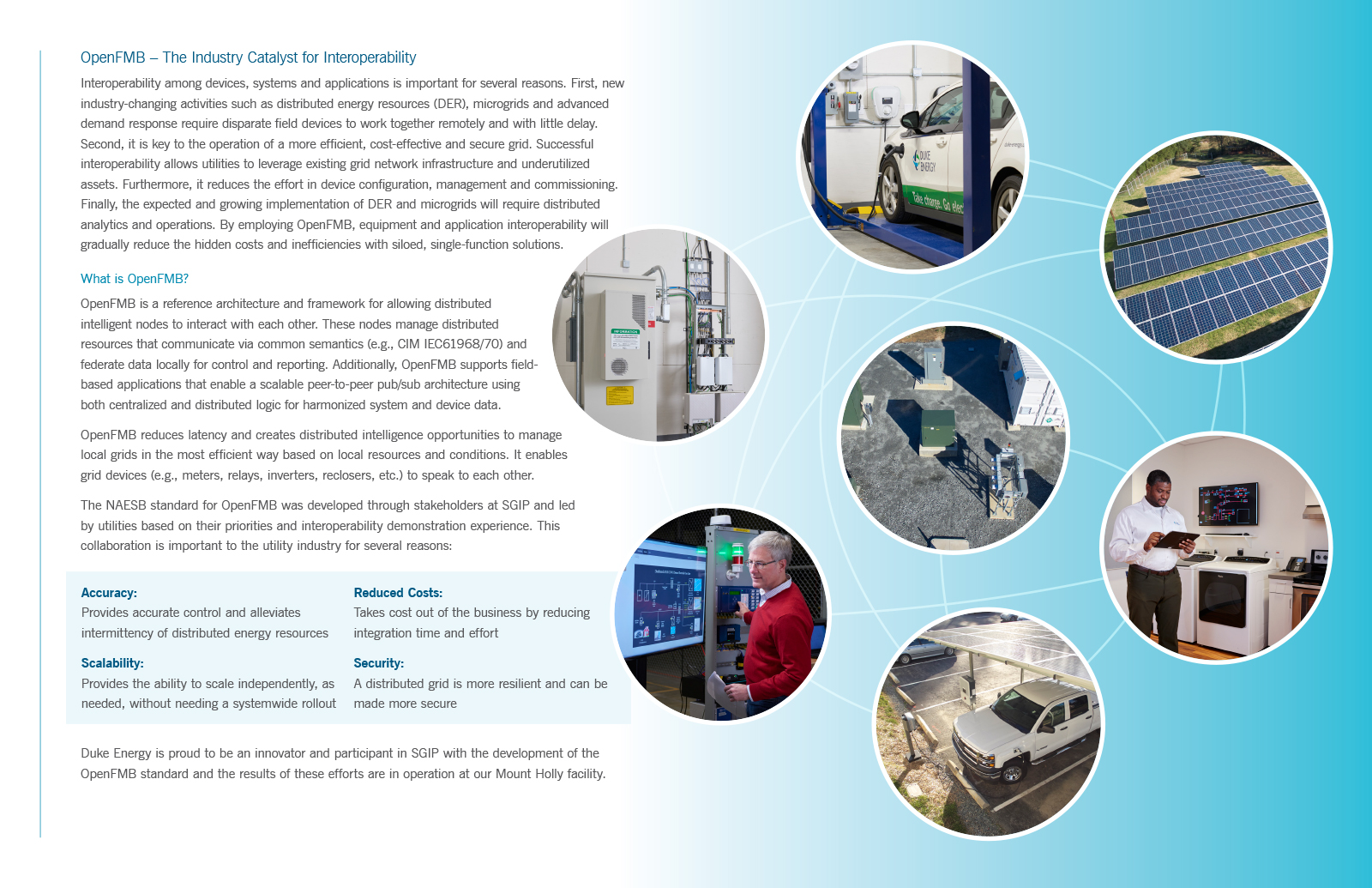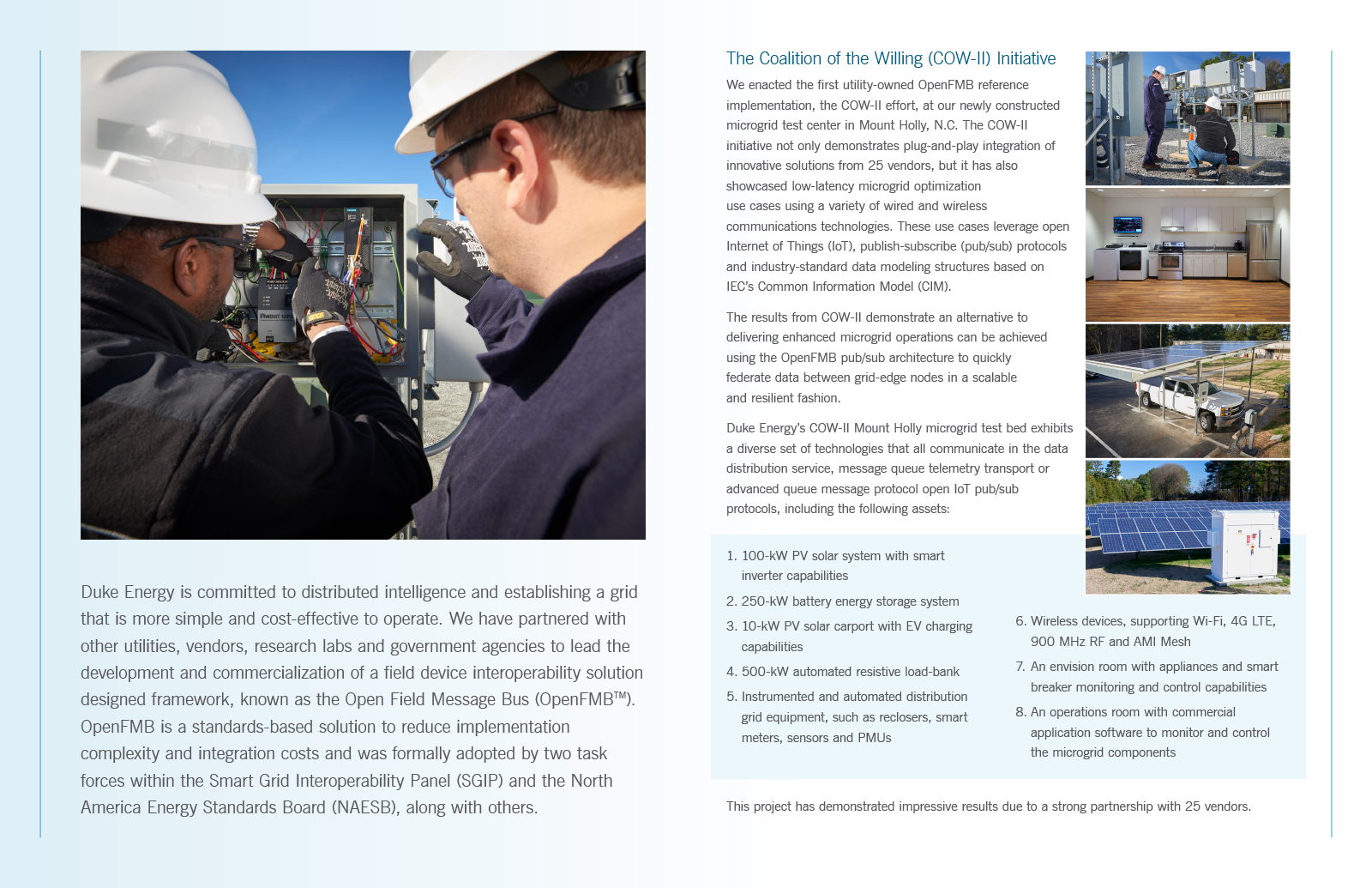 "Passport to Interoperability"
This was a 5″ by 7″ bi-fold piece printed on heavy card stock, designed to look like a typical passport. On the inside were names of several of the companies featured at the conference; visitors could visit each of the listed companies' booths and get a passport "stamp," and were then entered into a drawing to win a free tablet.