Ransom.tv was a site featuring video content and articles aimed at a younger demographic, roughly ages 15-25. This project spanned creation of branding along with a new website geared toward showcasing video content from various artists, bands, TV and film personalities, athletes, and more. The branding for Ransom was developed starting in 2009 and was still being used as of late 2014 on the website, social media, and merchandise. (The site is no longer active.)
Original logo applications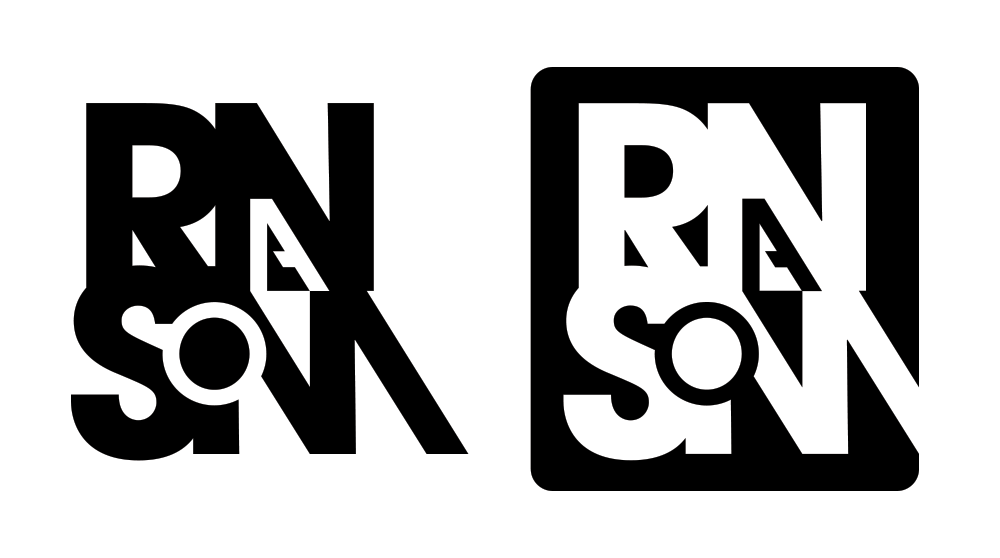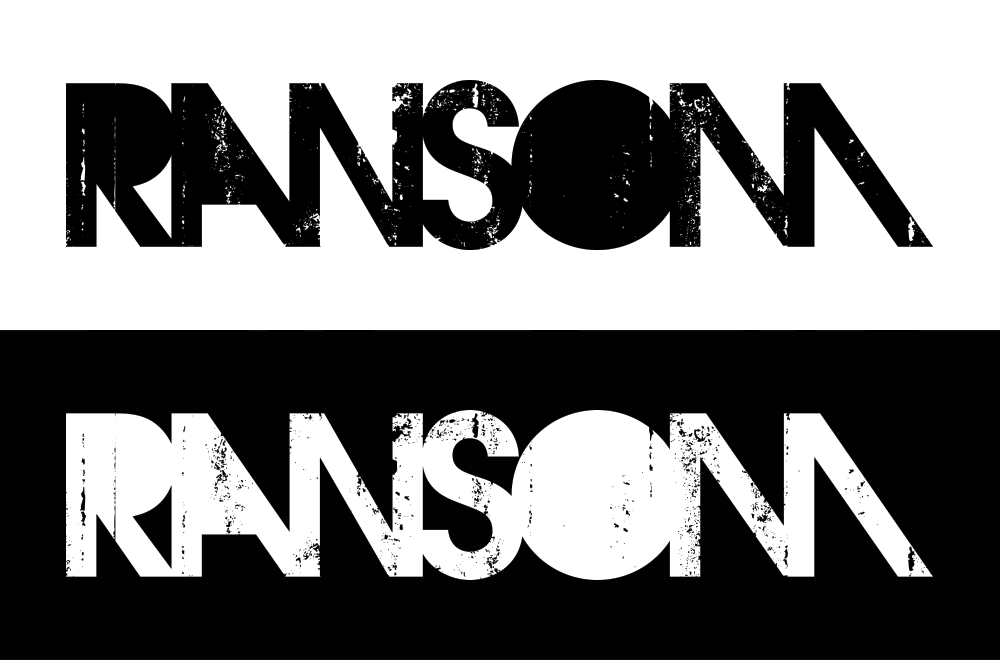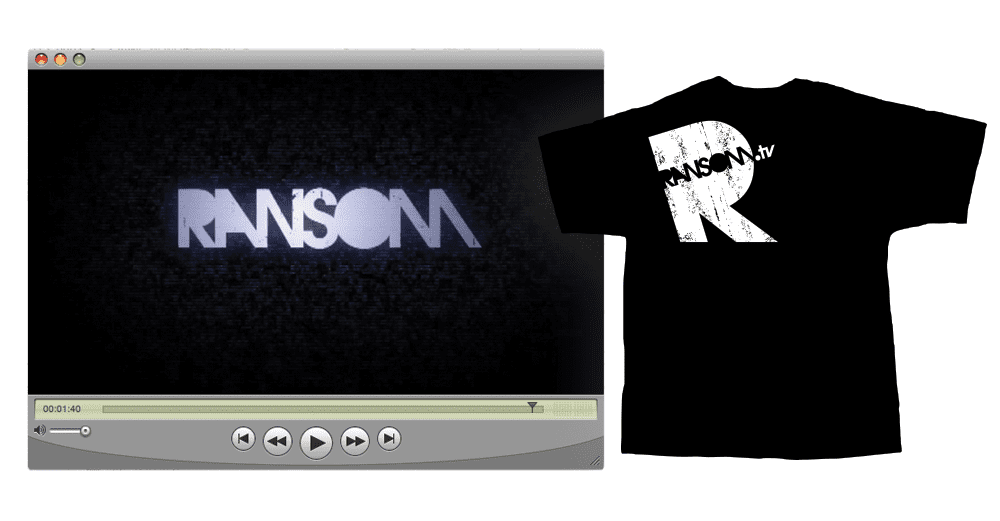 Original Ransom.tv homepage
The site was originally built on the Typepad platform, launching in 2010. There was an obvious play on the "ransom note" motif, with ripped paper and roughly cut out letters.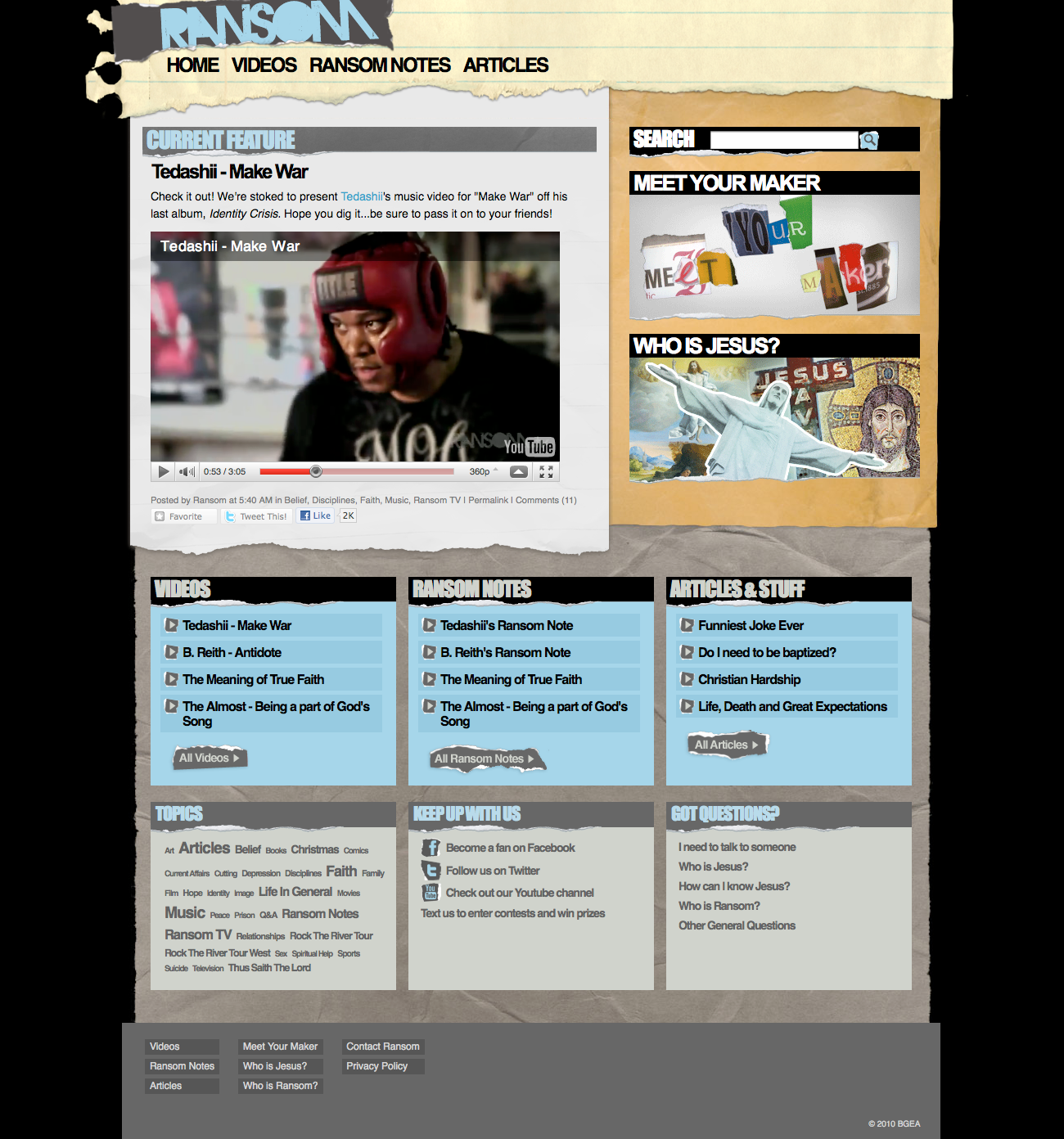 Website design (September 2014)
The original site shifted to WordPress and underwent multiple re-designs by other designers, but was still using the same original logo and branding in 2014.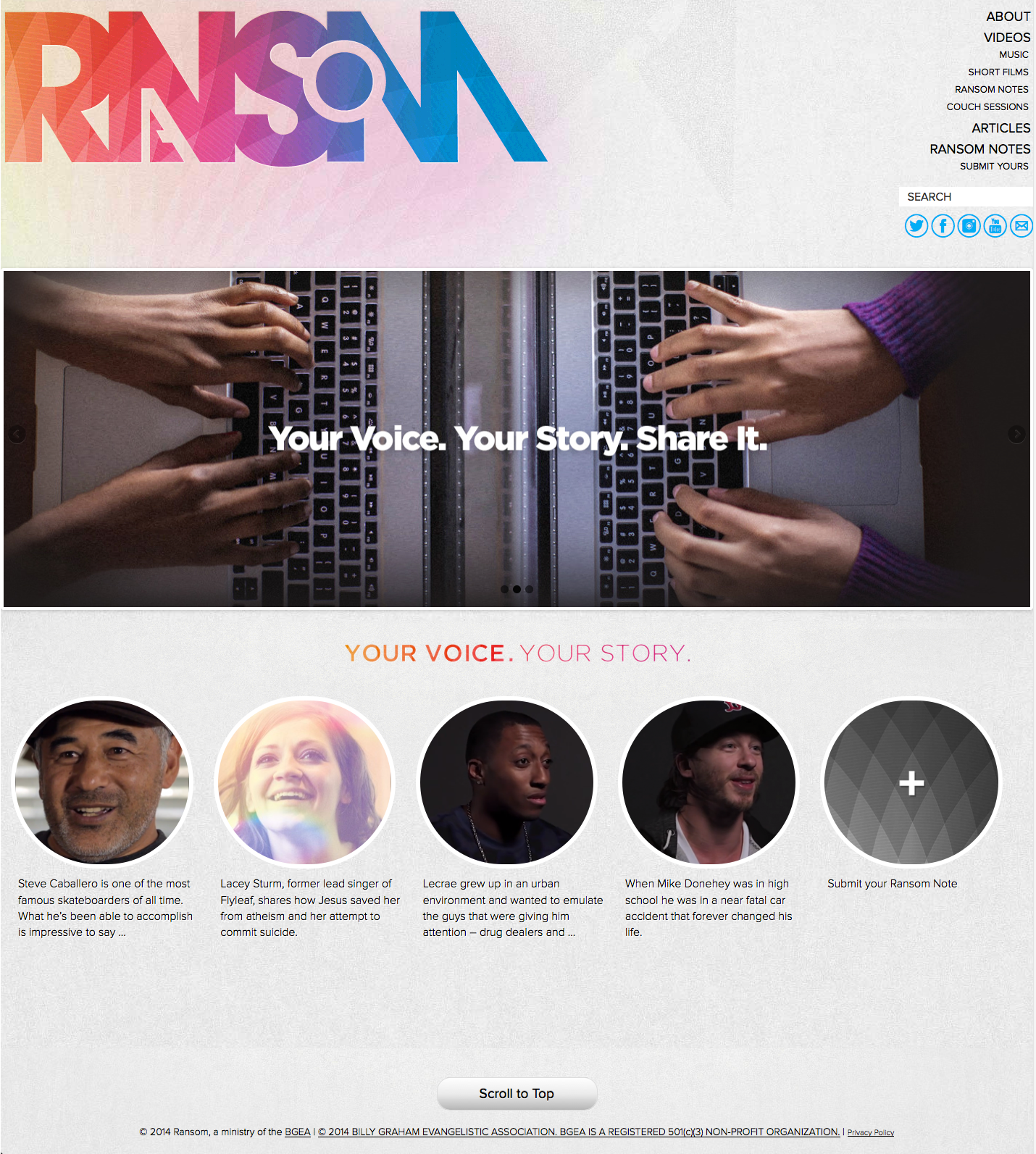 Facebook (September 2014)

Clothing and merchandise